Looking for the best exposed aggregate, liquid limestone and decorative concrete in Perth?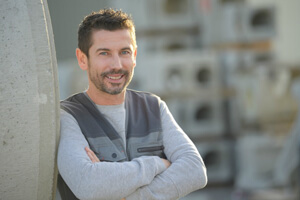 Once you have worked with one of Decorative Concrete WA's design experts and decided what services best meet your needs, we will give you a written estimate. This is a full written estimate; you will not be surprised with hidden charges or fees throughout the project. Your estimate will give you an itemized list of materials and costs, so you have no questions about costs.
Upon your approval of the estimate, we will set a start date for your project and give you a time frame for its completion. We do not set dates and then fail to follow through; we will arrive at your home or business, ready to work until the job is completed to your satisfaction. You do not need to be concerned that we will begin your project and then disappear for days or weeks.
All of our work is compliant with the Australian building regulations, and at Decorative Concrete WA, we often exceed the minimum standards that are required by law.
Contact us Today and experience the difference in working with true Decorative Concrete Experts.
While projects vary because of individual details, the following is a general outline that we will use while working on your project.
On the first day, we will prepare for delivery of necessary materials by clearing the work space and covering all areas which could be soiled once we begin the project.

Once we remove all of the grass, dirt, and old concrete, the formwork frames are placed and fit to appropriate depths and heights for your project.

We put down sand, soak it with water, and firmly compress the sand forming a solid base for the concrete.

The next step in the process is adding mesh and expansion foam on top of the sand to maximize the strength and minimize the risk of cracking later. Because we want your concrete to have the best start possible, you will not pay more for the mesh and expansion foam.

After the prep is complete, the concrete arrives in a pump truck. Using a pump truck rather than wheelbarrows lets us pour the concrete as quickly as possible.
We level the concrete, being sure to adjust everything to the appropriate height.

If you are adding a pattern to the concrete, we will either put the design the same day we pour the concrete or the following day, according to the type of materials we are using

After your concrete has set and cured, we will pressure wash and seal your new concrete. This prolongs its life and enhances its beauty.

The final step is a thorough cleaning of our work area.
After cleaning, we will walk through the area with you. Once you sign off and give your approval, we will head out and allow you to enjoy your new concrete work.